CALL US NOW: 239-333-9670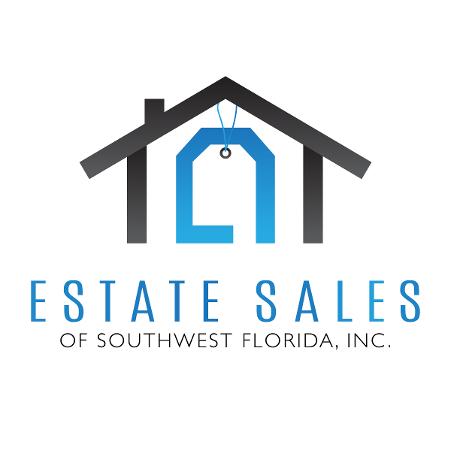 We are your full-service, one-stop solution for your Estates and Online Auctions.
Need Assistance with Liquidation? Residential
? Business Office, Country Club or Restaurant?
Don't spend weeks arranging, cleaning, packing and searching for a realtor.
Estate Sales of Southwest Florida, Inc. will do it all for you.
We sell the entire contents of homes and businesses.
From Furniture, Antiques, Collectibles and Jewelry to Automobiles and Boats.
From Office Furniture to Restaurant Kitchen Equipment.
You name it, we'll sell it!
Our service begins with a free consultation at the home or business site. We recommend a walk-through, which will allow us to answer any questions you may have, assess your items, and take pictures and notes for research, if necessary.
We'll obtain proper permits, if required.

Most sales are held in two days. However, if needed we will add more days depending on size of liquidation.
Items will be priced based on current market value in order to get our client the most amount of money possible.

Estate Sales of Southwest Florida, Inc. will handle all aspects of the sale. Including
research, displaying, advertising in local papers, social media and nationwide websites in order to attract buyers and have the most successful sale.



Another option we offer is the ability to pick up the contents of the home or business and bring them to our warehouse to run an Online Auction through our exclusive Online Auction platform. This option works well for homes in gated communities should the association not allow sales to be conducted onsite or in the event our clients don't have enough items in the home to justify an in house Estate Sale.

Our fees are based on a percentage of the sale. There are no upfront fees, clean up fees, set up fees or deposits. Sometimes clients are confused why a company may offer an unusually low fee to conduct your sale or suggest unusually high potential value estimates . Be careful because they may have dishonest practices and hidden fees.
Our company prides itself in having the largest turn out of buyers at every sale even when there are multiple sales going on. The years in this industry, reputation and treating our clients and buyers with respect is the main reason for our success.





Request a Free Consultation today.
We service all of Lee & Collier County
Contact us anytime, 7 days a week.
(P) 239.333.9670 | (E) estatesalesswfl@gmail.com
Hablamos Español
A Special thank you to all of our Clients for Making Us the #1 Estate Sale Company in Southwest Florida.